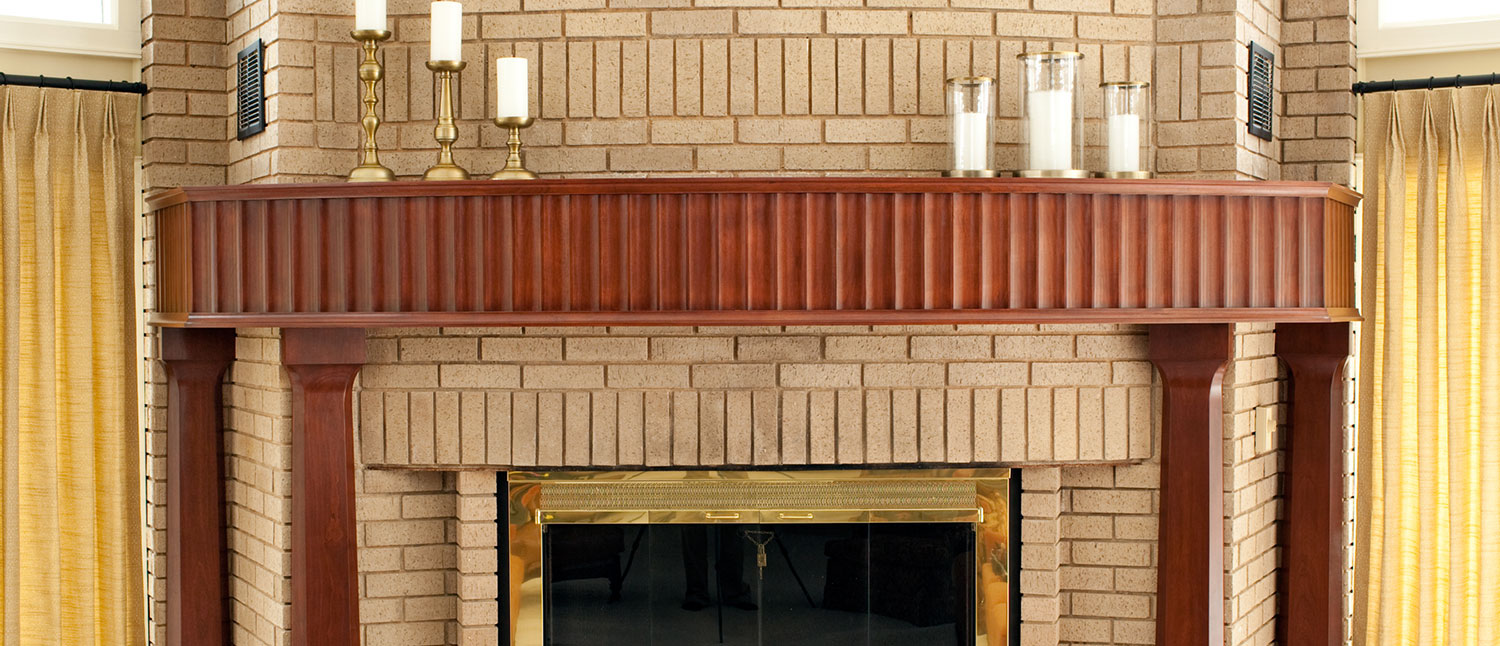 Henderson Fireplace Mantel
Eidolon designed and handcrafted this cherry mantle to retrofit over a 1970's-era curved brick fireplace. Scallops were cut individually, upper and lower moldings are mirrored, and the columns are tapered and chamfered – all to blend a traditional-to-modern look and to scale the 20′ brick chimney wall. Meeting the brick on all surfaces was a tremendous challenge – from measuring and templating to scribing the final work at installation.
Why Choose Eidolon?
We believe in the work produced by our hands - as informed by decades of experience and continued discovery through practice. The integrity of structure, often unseen, is as essential to us as the beauty of each finished piece. We thrive on unique challenges and attention to quality is our measure, and our tradition.
Eidolon Designs has been creating work in our downtown Raleigh studio since 1984. We hand-build fine furniture, historic-to-modern millwork, and sculpture - for architects, designers, and individuals. While each design collaboration is unique, our goal is always the same: to integrate design, function, and artistry.
Find out how we can work together by giving us a call at 919-833-5117.