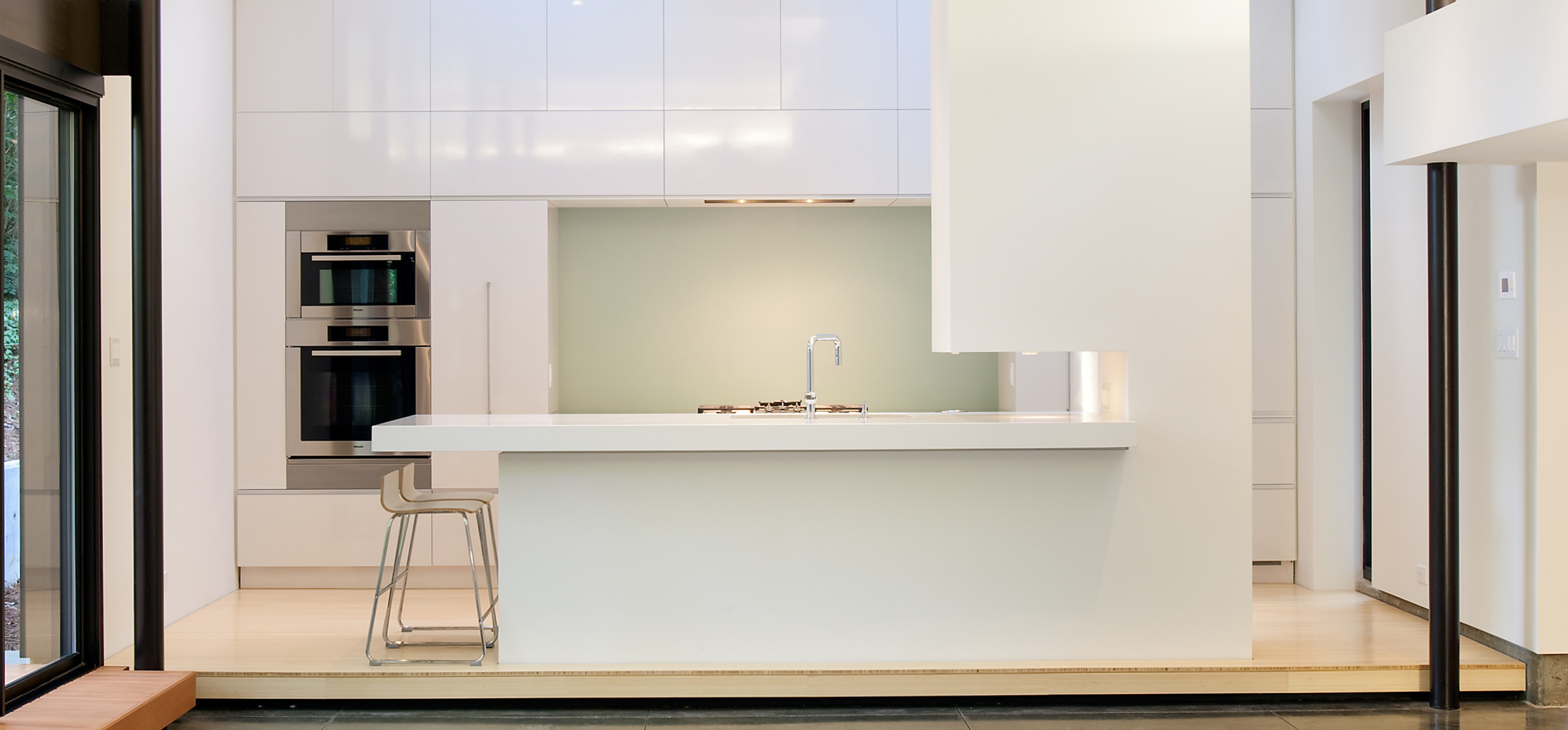 Vision + Expertise
"This is our way: a few artisans with a passion for our craft. Creating by hand takes a measurable part of our lives and we like it this way. The integrity of our process will always take precedence over expediency." – Shaun Bennett, Eidolon Craftsman
Every project that comes into the Eidolon studio is addressed with full attention. After 30 years as master craftsmen, we must have a firm grasp of installation and environmental conditions affecting the piece, as this informs all other decisions during the design, planning, and construction process.
Our considerations do not change with the scale of the project. Whether for a large commercial space or an intimate home, Eidolon craftsman are problem solvers. We're committed to approaching every decision intentionally as we continue to refine our craft.
Eidolon Designs is committed to environmental sustainability. We maintain a philosophy of responsibility and do this by making conscious choices in our personal and working lives. The small choices we make are personal choices – our studio is heated by a wood stove; project materials are selected mindfully and sourced locally when available; hardwoods are harvested from certified tree farms; sheet goods are formaldehyde-free; and only non-toxic waterborne finishes are used.
Ann and Mike's eco-conscious mantra extends beyond the studio. Their home is heated by wood stove, powered by a solar roof,  watered through a gray-water collection system, and fed in part through organically grown vegetables.
Articulated Engineering
The art is in making it look easy – no matter the complications beneath the surface. We've adopted a strenuous process to ensure all our work is beautiful, functional, and long-lasting.
The first consideration is always site conditions: what is the environment and what are the materials? All materials are sensitive to temperature, humidity, and use – including finishes.
Next we consider longevity stress factors? The inner mechanics of structure defines the exterior repairability and sustainability of the piece or system.
What are the limiting factors? Many times, we have to define compromises – environmental conditions beyond our control that must be accounted for and integrated into the structural engineering process.
All mechanics must be engineered and integrated into the design context without interfering with the design: lighting and wire routing; heat and air flow; motion; mechanisms of opening, closing, raising, or lowering; balance and leveling; and tight architectural reveals.
The key to artful presentation is successful integration of our work with other subcontractors' work and requirements. Our services are all-inclusive, as Eidolon is continually on site, thinking ahead, and collaborating with electricians, plumbers, painters, tile contractors, architects, contractors, and site superintendents. We consider our job is to make everyone else's job easier.
Why Choose Eidolon?
We believe in the work produced by our hands - as informed by decades of experience and continued discovery through practice. The integrity of structure, often unseen, is as essential to us as the beauty of each finished piece. We thrive on unique challenges and attention to quality is our measure, and our tradition.
Eidolon Designs has been creating work in our downtown Raleigh studio since 1984. We hand-build fine furniture, historic-to-modern millwork, and sculpture - for architects, designers, and individuals. While each design collaboration is unique, our goal is always the same: to integrate design, function, and artistry.
Find out how we can work together by giving us a call at 919-833-5117.