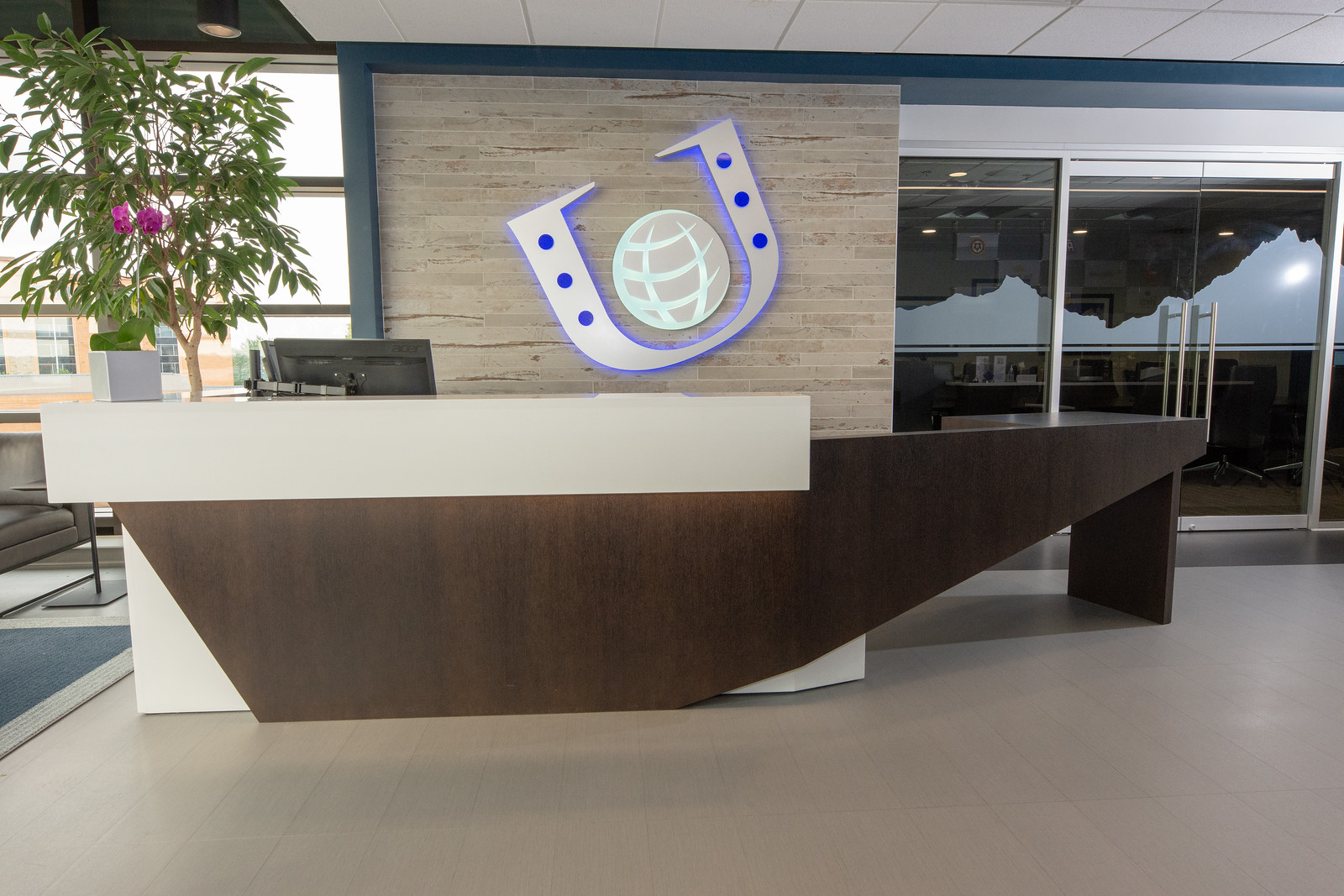 Blue Horseshoe
Client: Delve Interiors
Designer: Dan Fulkerson
A modern, chic reception desk made from quartered white oak veneer, dark stained, to contrast with "snow white" quartz. Designed by Dan Fulkerson, of Delve Interiors (now Interior Elements, Raleigh, NC), the fabrication challenge was to acheive extremely tight integration of the two diverse materials while accomplishing difficult joinery of complex angles.  Equiped with touch-dimmable LED acent lights under the transaction counter and all lighting and computer wire managment.  Constructed, crated, shipped for installation at Blue Horseshoe Solutions, Carmel, Indiana.
Photography by AJ Corrales, Extraordinaire Photography, Indianapolis, IN
Why Choose Eidolon?
We believe in the work produced by our hands - as informed by decades of experience and continued discovery through practice. The integrity of structure, often unseen, is as essential to us as the beauty of each finished piece. We thrive on unique challenges and attention to quality is our measure, and our tradition.
Eidolon Designs has been creating work in our downtown Raleigh studio since 1984. We hand-build fine furniture, historic-to-modern millwork, and sculpture - for architects, designers, and individuals. While each design collaboration is unique, our goal is always the same: to integrate design, function, and artistry.
Find out how we can work together by giving us a call at 919-833-5117.