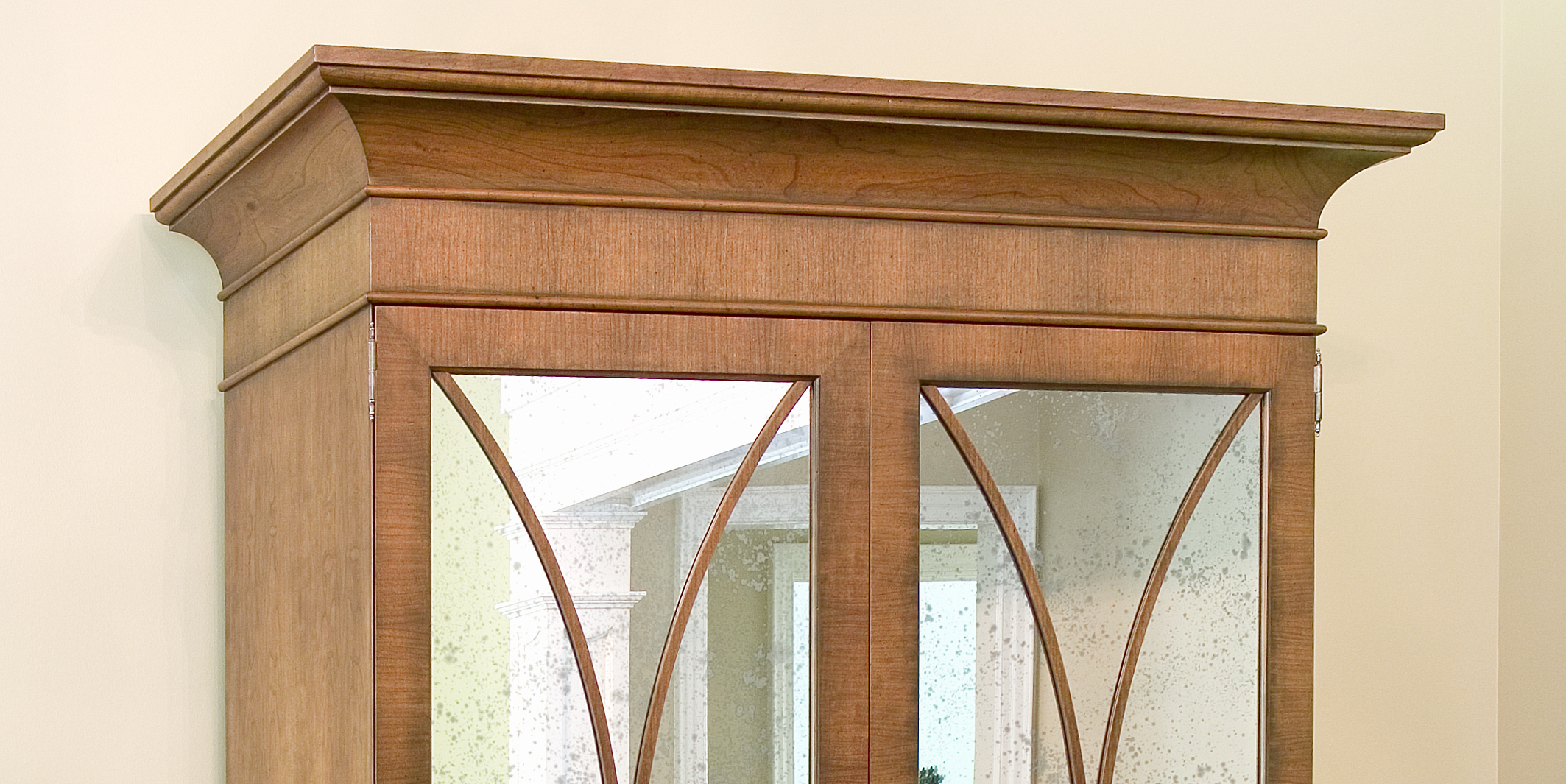 Streif Entertainment Armoire
Eidolon accomplished both visual and functional design specifications as detailed by Design Lines, LTD of Raleigh. Made of solid cherry and cherry veneers, this piece displays as a formal china cabinet, but actually houses a flat screen TV and stereo system. The graceful crown molding profile was made with custom ground cutters; cross banding on upper doors is placed on French Antiqued mirrored glass; hinges (not identifiable in photograph but displays beautifully in life) are European Iron Fiche hinges. The interior has both fixed and adjustable shelving for storage and equipment accommodations, as well as a pullout drawer for accessory storage.
Why Choose Eidolon?
We believe in the work produced by our hands - as informed by decades of experience and continued discovery through practice. The integrity of structure, often unseen, is as essential to us as the beauty of each finished piece. We thrive on unique challenges and attention to quality is our measure, and our tradition.
Eidolon Designs has been creating work in our downtown Raleigh studio since 1984. We hand-build fine furniture, historic-to-modern millwork, and sculpture - for architects, designers, and individuals. While each design collaboration is unique, our goal is always the same: to integrate design, function, and artistry.
Find out how we can work together by giving us a call at 919-833-5117.