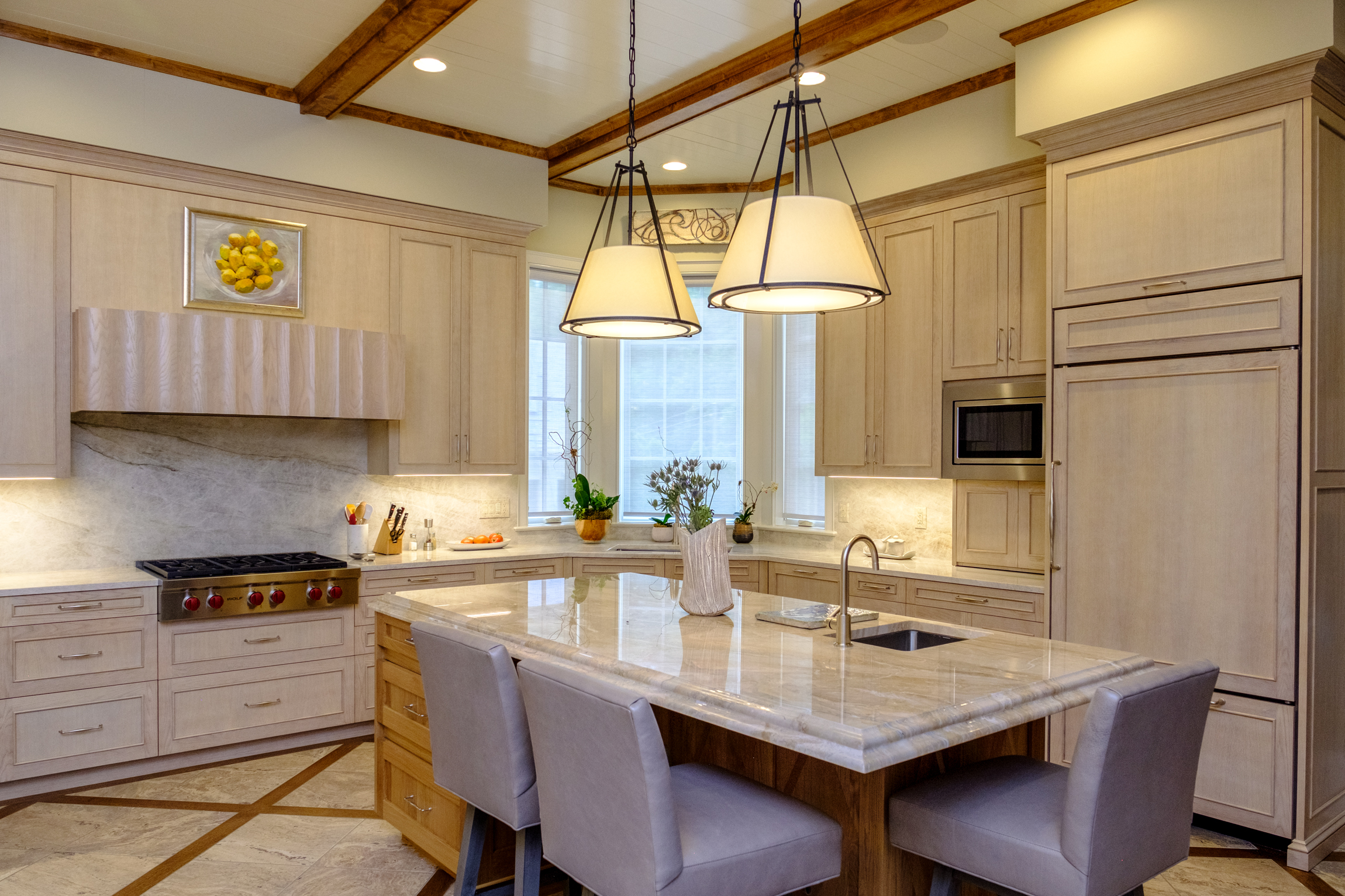 Pasquotank
Raleigh
This kitchen was a tight design collaboration between the client and Stewart Woodard Designs, with Eidolon weighing in on fabrication techniques, structure, and finish. All in plain slice white oak solids and veneers, including crown and kick, built in unit construction and structured for stone. Kitchen doors and drawers are drop panel with beaded trap mould, while the Butler's Pantry and island include a raised diamond in matching panel increments of 3".  Decorative end panels are integral to the cabinet structure. All interiors and drawer boxes are natural maple, and the drawer fronts are integral to the boxes; furniture grade construction. The hood is curved with solid oak  scallops.
Two different finishes of complimentary tones were selected.  The white is a toner with color suspended within the finish and sprayed on,. The Butler's Pantry and island are a cream color which is hand rubbed into the grain and lightly pickled.  All has a UV clear top coat.
Why Choose Eidolon?
We believe in the work produced by our hands - as informed by decades of experience and continued discovery through practice. The integrity of structure, often unseen, is as essential to us as the beauty of each finished piece. We thrive on unique challenges and attention to quality is our measure, and our tradition.
Eidolon Designs has been creating work in our downtown Raleigh studio since 1984. We hand-build fine furniture, historic-to-modern millwork, and sculpture - for architects, designers, and individuals. While each design collaboration is unique, our goal is always the same: to integrate design, function, and artistry.
Find out how we can work together by giving us a call at 919-833-5117.