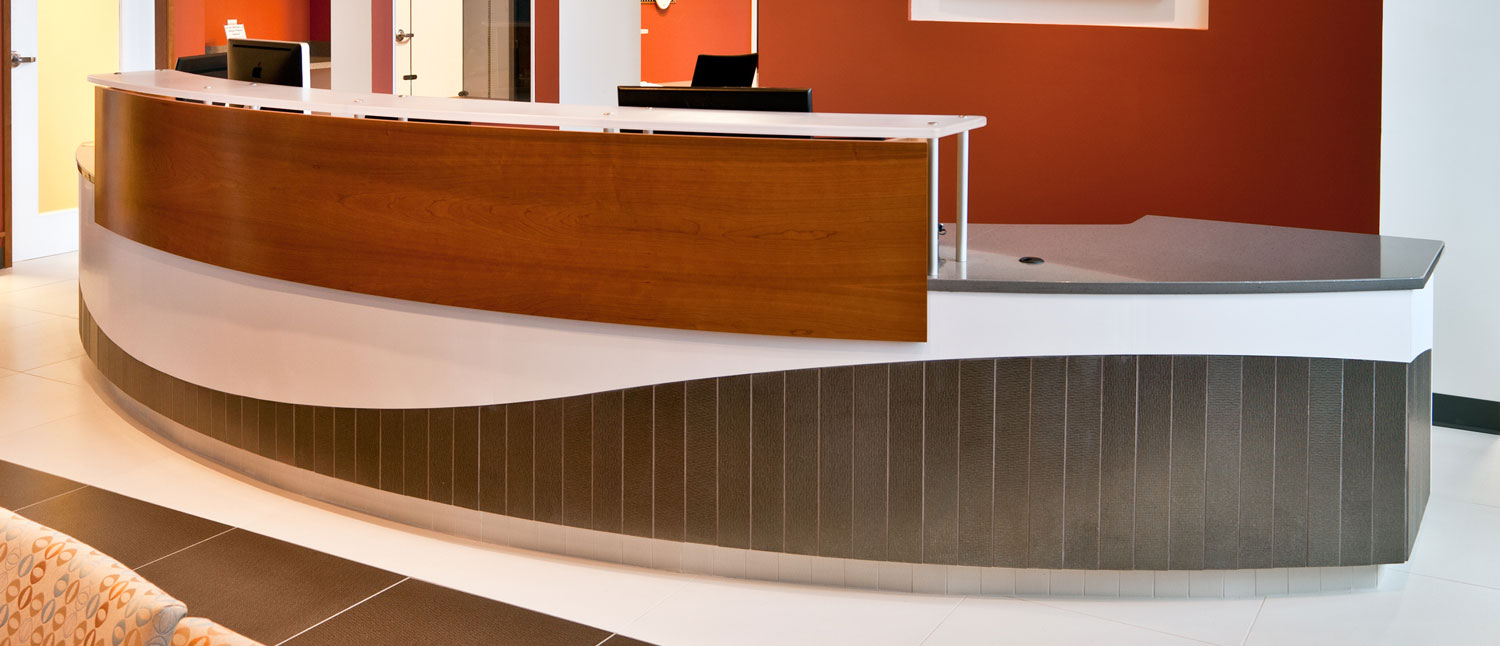 Reception Area
Client: Nelson Orthodontics
Raleigh
This reception desk was constructed in three sections in our studio, delivered and put together on site. Professionally tiled in place, plastic laminate applied in place, and steel flitch and box beam at back radius are continuous and applied after assembly. Front panel is cherry and structured for public interface. Countertops are Hanstone and 3form.
Glass showcase was built around an exposed beam. 1/4″ tempered glass doors, 1″ 3form Chroma top and bottom, with 2 annealed glass shelves. Shelves also cut to fit around beam. LED continuous strip lighting with touch dimmer.
Glazing and door jambs are all cherry solids, stained to match existing flooring. Laid out by Eidolon, set by others.
Eidolon also fabricated a curved cherry photograph frame, mounting the photo on a curved backing which hangs behind the reception desk.
Why Choose Eidolon?
We believe in the work produced by our hands - as informed by decades of experience and continued discovery through practice. The integrity of structure, often unseen, is as essential to us as the beauty of each finished piece. We thrive on unique challenges and attention to quality is our measure, and our tradition.
Eidolon Designs has been creating work in our downtown Raleigh studio since 1984. We hand-build fine furniture, historic-to-modern millwork, and sculpture - for architects, designers, and individuals. While each design collaboration is unique, our goal is always the same: to integrate design, function, and artistry.
Find out how we can work together by giving us a call at 919-833-5117.