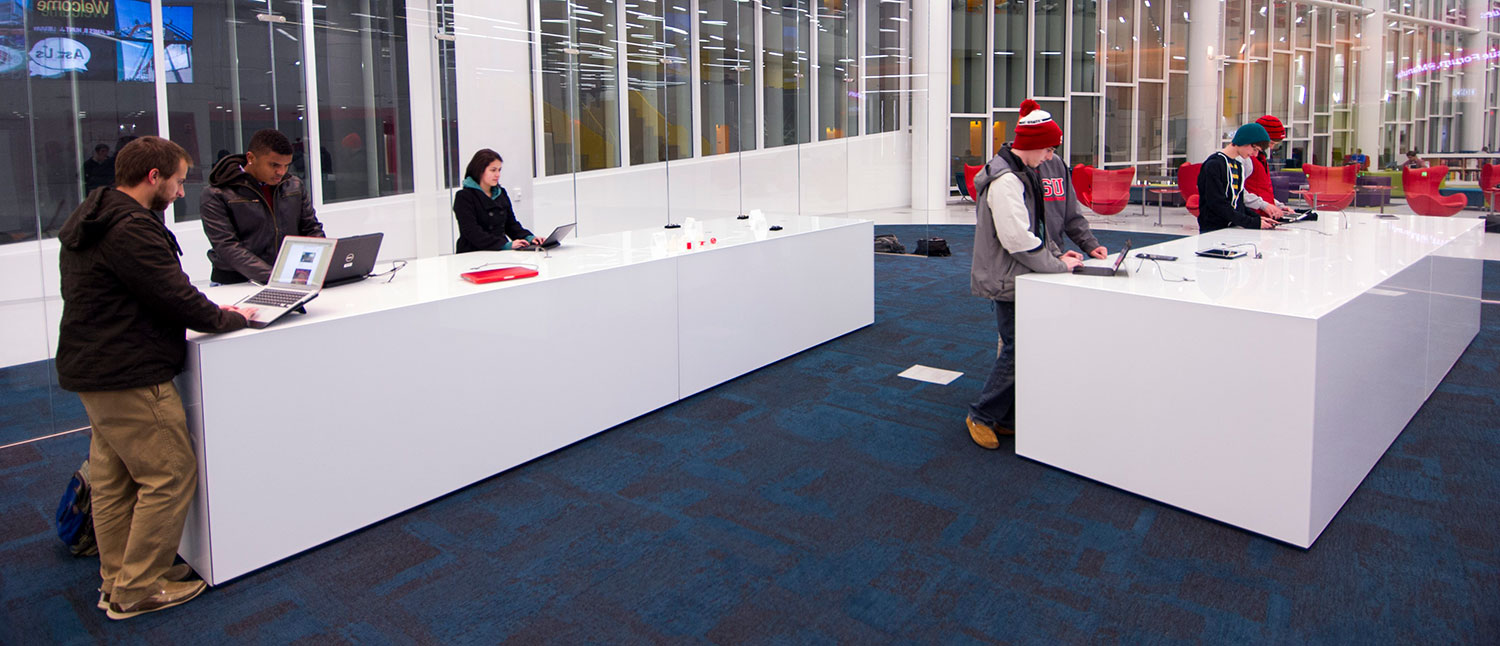 Technology Showcase
Client: Hunt Library
Raleigh
The James B. Hunt Library at North Carolina State University-Centennial Campus has been showered with critical praise, design and sustainability awards, and international recognition for technological integration. We brought Snohetta's vision to life with glass-box technology displays. Students, staff, and book enthusiasts learn how to access information from these showcases that are designed to support advanced network integration. Cables are fully hidden and are accessed via secret door.
Why Choose Eidolon?
We believe in the work produced by our hands - as informed by decades of experience and continued discovery through practice. The integrity of structure, often unseen, is as essential to us as the beauty of each finished piece. We thrive on unique challenges and attention to quality is our measure, and our tradition.
Eidolon Designs has been creating work in our downtown Raleigh studio since 1984. We hand-build fine furniture, historic-to-modern millwork, and sculpture - for architects, designers, and individuals. While each design collaboration is unique, our goal is always the same: to integrate design, function, and artistry.
Find out how we can work together by giving us a call at 919-833-5117.