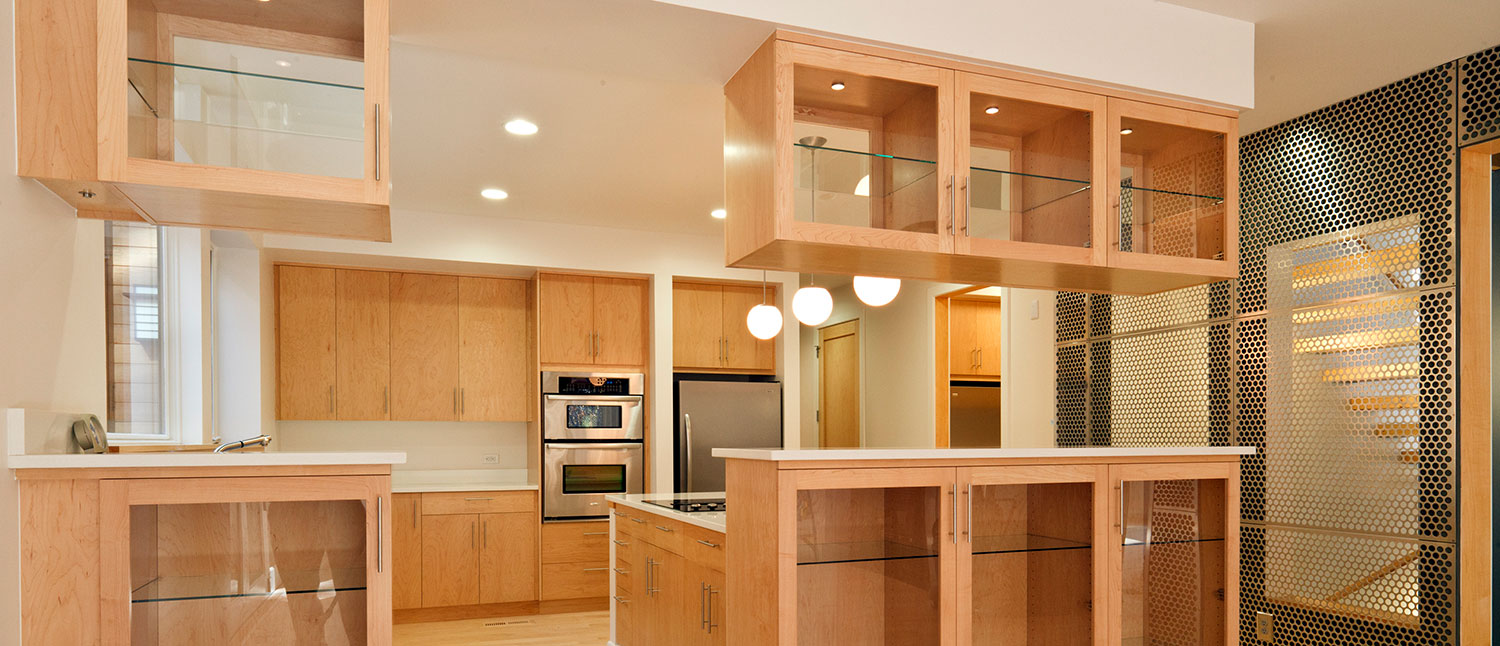 Hodge: The Spring House
Raleigh
Designed by Studio B and Built by BuildSense, of Durham, NC. Eidolon worked to every specification of the millwork design, with maple hardwoods and veneers in nearly every room in the home. The one variation on the theme was the afterthought by the home owner for a flat screen TV "stand" that would hide all cords while looking purposeful and beautiful. They asked that it not be wall mounted and did not particularly want a surround that would take away from the clean lines of the maple credenza. Ann designed this simple walnut box with a two-piece lid that is divided at the center for easy access. The TV on the manufactured stand is placed in the box and cords are routed out the back of the case and behind the credenza.
Why Choose Eidolon?
We believe in the work produced by our hands - as informed by decades of experience and continued discovery through practice. The integrity of structure, often unseen, is as essential to us as the beauty of each finished piece. We thrive on unique challenges and attention to quality is our measure, and our tradition.
Eidolon Designs has been creating work in our downtown Raleigh studio since 1984. We hand-build fine furniture, historic-to-modern millwork, and sculpture - for architects, designers, and individuals. While each design collaboration is unique, our goal is always the same: to integrate design, function, and artistry.
Find out how we can work together by giving us a call at 919-833-5117.