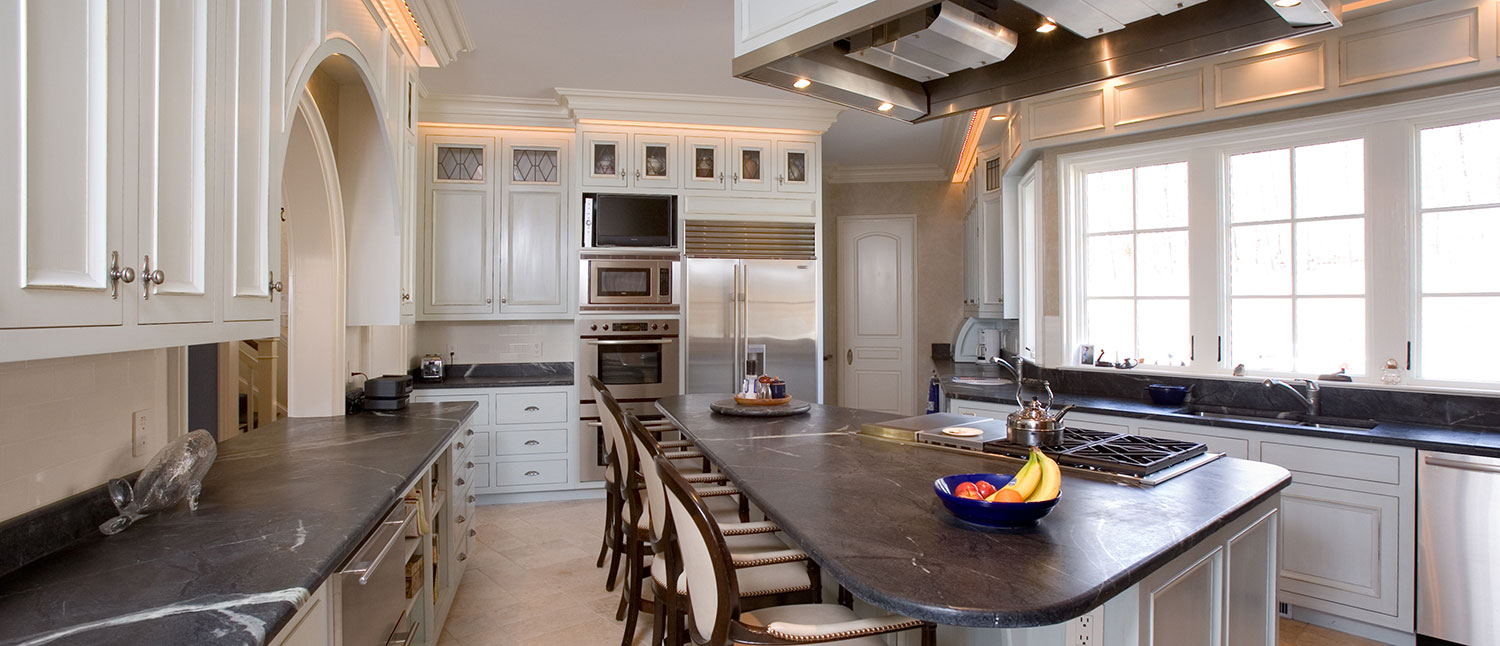 Hillsborough Millwork
Raleigh
Home design by Richard Hall, interior design by Donald Dosky, and built by Tyson-Lewis Construction. Eidolon designed cabinet door/drawer molding that became the signature, proprietary molding throughout the home. Kitchen includes leaded glass by artist Mark Gill, curved upper door (with curved leaded glass), and a hood surround for a commercial ventilation system.
Butler's Pantry is cherry solids and veneers – also with leaded glass.
Mahogany front door was fabricated in total in the Eidolon studio. It was installed as a unit: completely finished, lockset, threshold, molding, closer, and set in one piece into the stone opening. Leaded glass by Mark Gill.
Why Choose Eidolon?
We believe in the work produced by our hands - as informed by decades of experience and continued discovery through practice. The integrity of structure, often unseen, is as essential to us as the beauty of each finished piece. We thrive on unique challenges and attention to quality is our measure, and our tradition.
Eidolon Designs has been creating work in our downtown Raleigh studio since 1984. We hand-build fine furniture, historic-to-modern millwork, and sculpture - for architects, designers, and individuals. While each design collaboration is unique, our goal is always the same: to integrate design, function, and artistry.
Find out how we can work together by giving us a call at 919-833-5117.