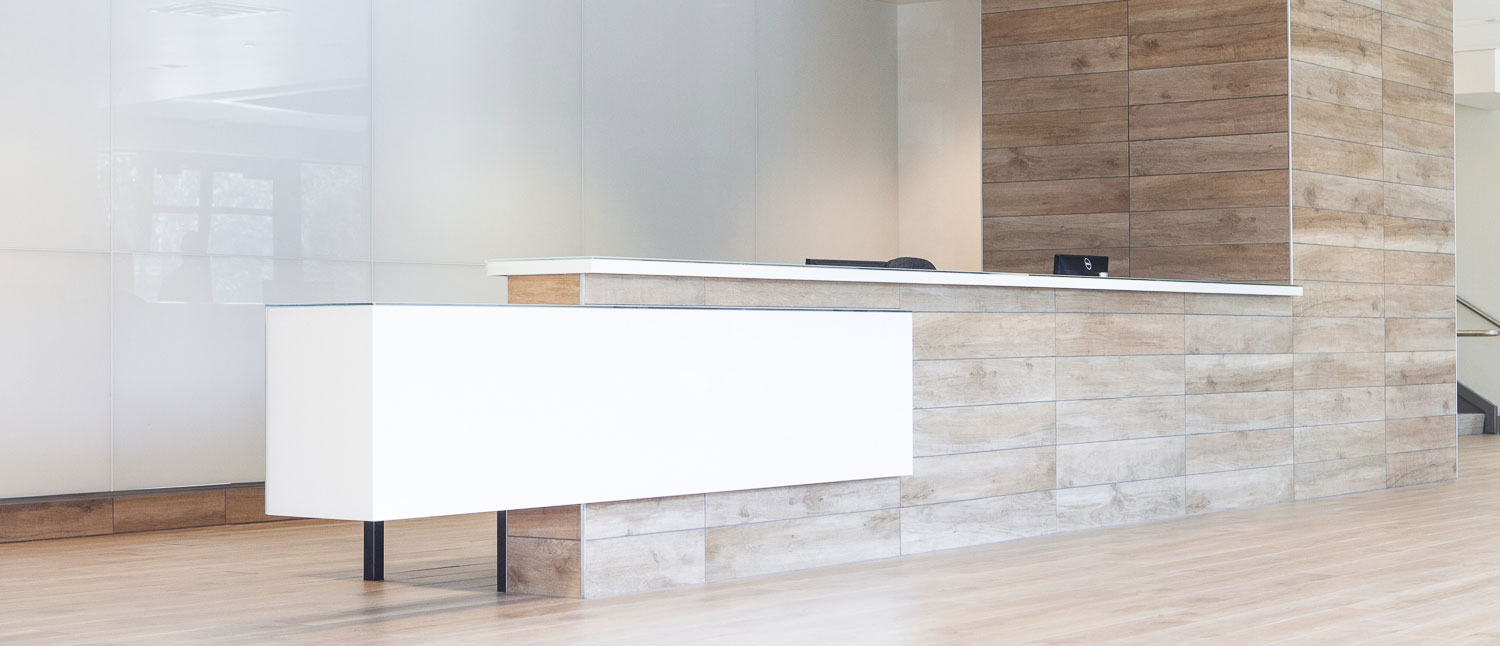 Reception Desk
Client: Grifols
RTP
20′ built-in reception desk with 3′ glass cantilever. 3/8″ annealed glass, 4'x8′ porcelain tiles, stainless steel, and laminate. All electrical done within box structure to maintain seamless aesthetic. The upper arm reaching across the cantilever has a flex point at the inner corner and is attached to the glass box by two 4″ holes through the glass – allowing for attachment bolts. These bolts can be removed, the arm flexed, and the entire box slid out without disturbing the rest of the desk wall. The substructure, a box-beam, is leveled and flat to within 1/32″ over 17′, so that when the glass and its steel sub-structure is set on top, an incredibly "straight-as-an-arrow" edge is displayed.
Why Choose Eidolon?
We believe in the work produced by our hands - as informed by decades of experience and continued discovery through practice. The integrity of structure, often unseen, is as essential to us as the beauty of each finished piece. We thrive on unique challenges and attention to quality is our measure, and our tradition.
Eidolon Designs has been creating work in our downtown Raleigh studio since 1984. We hand-build fine furniture, historic-to-modern millwork, and sculpture - for architects, designers, and individuals. While each design collaboration is unique, our goal is always the same: to integrate design, function, and artistry.
Find out how we can work together by giving us a call at 919-833-5117.