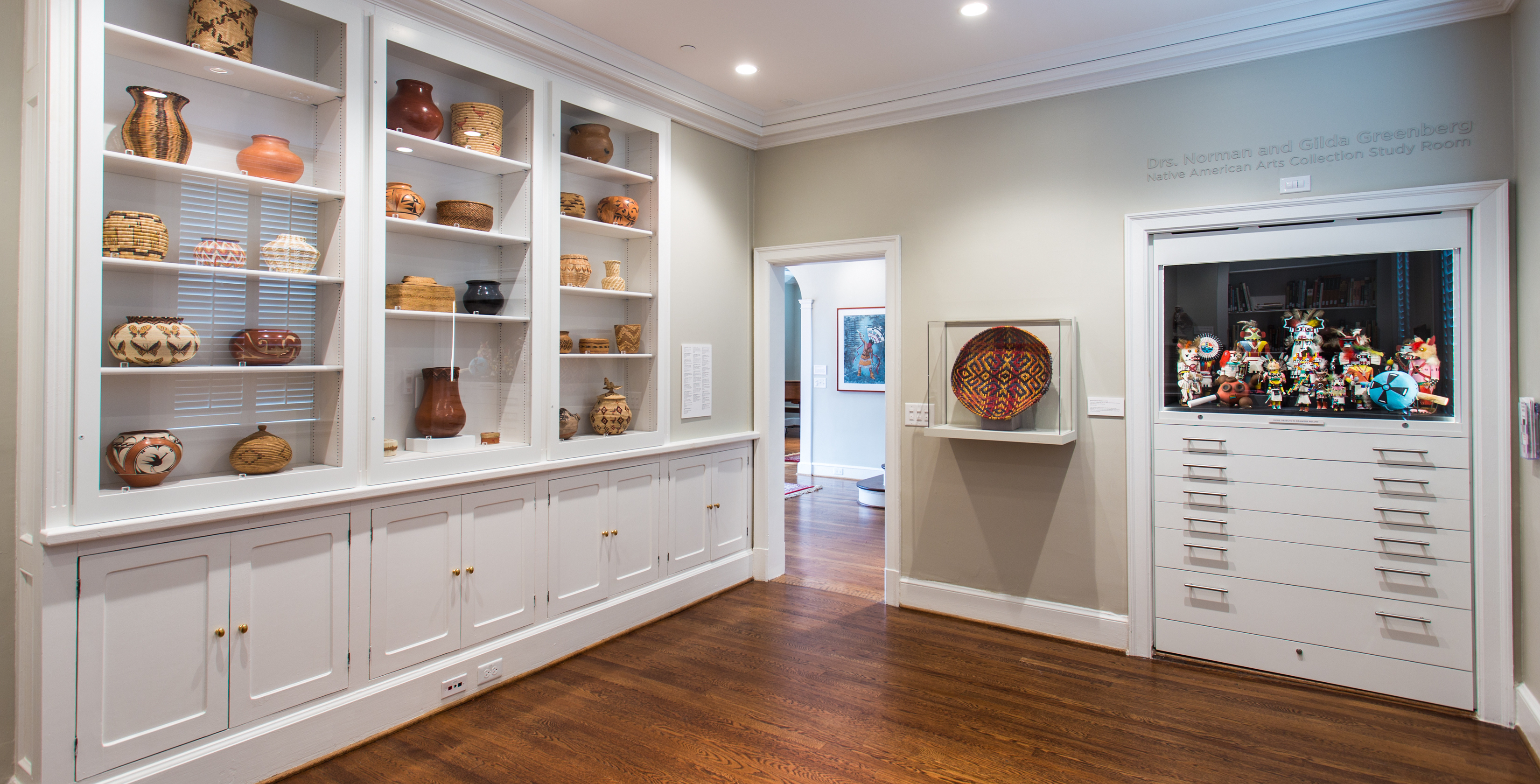 Native American Exhibit Display
Client: Gregg Museum of Art And Design
North Carolina State University, Raleigh
It was a pleaseure to work with the Gregg Museum director, Roger Manley, and his staff to accomplish one area of this major museum expansion.  As museum artifacts are priceless, so this American Indian Collection had display fabrication parameters that were specific within existing conditions that were challenging.  The case transformed what had been a closet since the 1920's (when nothing was square), into an exhibition display.   All case materials are hard white maple.  The lower case has tamper-resistant drawer slides;  all drawers are connected to a museum grade locking system; each drawer has a polycorbonate cover, and connot be removed by the public. The upper case section has museum grade Lucite Lux Acrylic; interior dimmable lighting, motion detector controlled, UL certified, and ventilation and heat disappation addressed internally.  Eidolon was responsible for all aspects of this fabrication and installation, including making new upper glass doors, also tamper resistant and locking, for the existing wall cabinet now housing this beautiful collection of American Indian baskets and clay vessels.
Why Choose Eidolon?
We believe in the work produced by our hands - as informed by decades of experience and continued discovery through practice. The integrity of structure, often unseen, is as essential to us as the beauty of each finished piece. We thrive on unique challenges and attention to quality is our measure, and our tradition.
Eidolon Designs has been creating work in our downtown Raleigh studio since 1984. We hand-build fine furniture, historic-to-modern millwork, and sculpture - for architects, designers, and individuals. While each design collaboration is unique, our goal is always the same: to integrate design, function, and artistry.
Find out how we can work together by giving us a call at 919-833-5117.