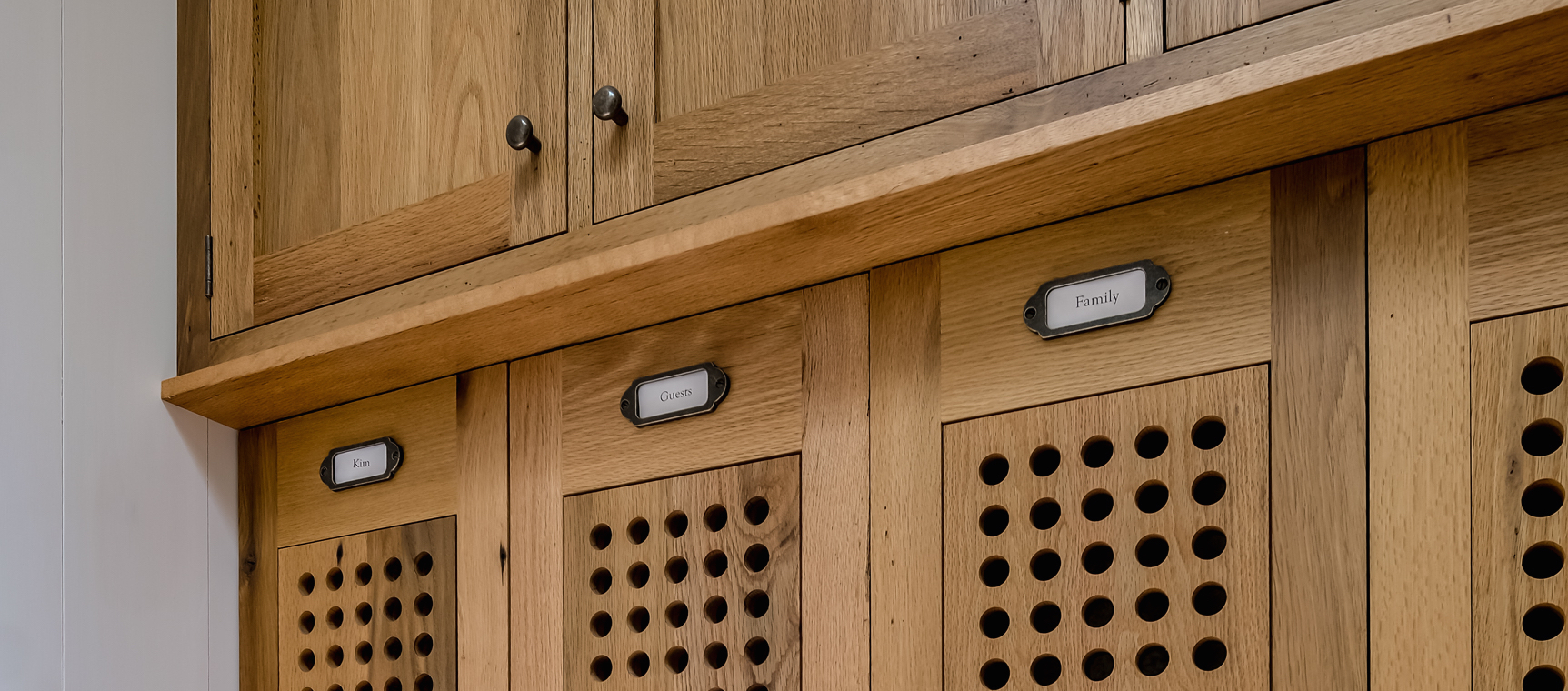 Fumed Oak Laundry
Cary, NC
Eidolon worked with REdesign.build and Kay Jordan of Furnish, two of Raleigh's acclaimed design firms, to accomplish this room that would offer enjoyment to anyone doing laundry.  The warmth of the oak which was fumed in our studio makes what is very new look well loved by years of past use.  Of particular interest are the 4 locker doors showing hand-drilled holes 1″ in diameter, set 5/8″ apart on 1″ thick panels; the walnut folding table designed by Kay Jordan has two leaves that pivot upon what we refer to as a "drop leaf knuckle joint " connected by a brass rod running the length of the joint;  Rocky Mount brass butt hinges are individually cast, requiring they be set by individually by hand mortising the face frames and door stiles;  a built-in-wall-hung ironing board cabinet; and etched glass panel doors by Carolina Glass.  
Why Choose Eidolon?
We believe in the work produced by our hands - as informed by decades of experience and continued discovery through practice. The integrity of structure, often unseen, is as essential to us as the beauty of each finished piece. We thrive on unique challenges and attention to quality is our measure, and our tradition.
Eidolon Designs has been creating work in our downtown Raleigh studio since 1984. We hand-build fine furniture, historic-to-modern millwork, and sculpture - for architects, designers, and individuals. While each design collaboration is unique, our goal is always the same: to integrate design, function, and artistry.
Find out how we can work together by giving us a call at 919-833-5117.