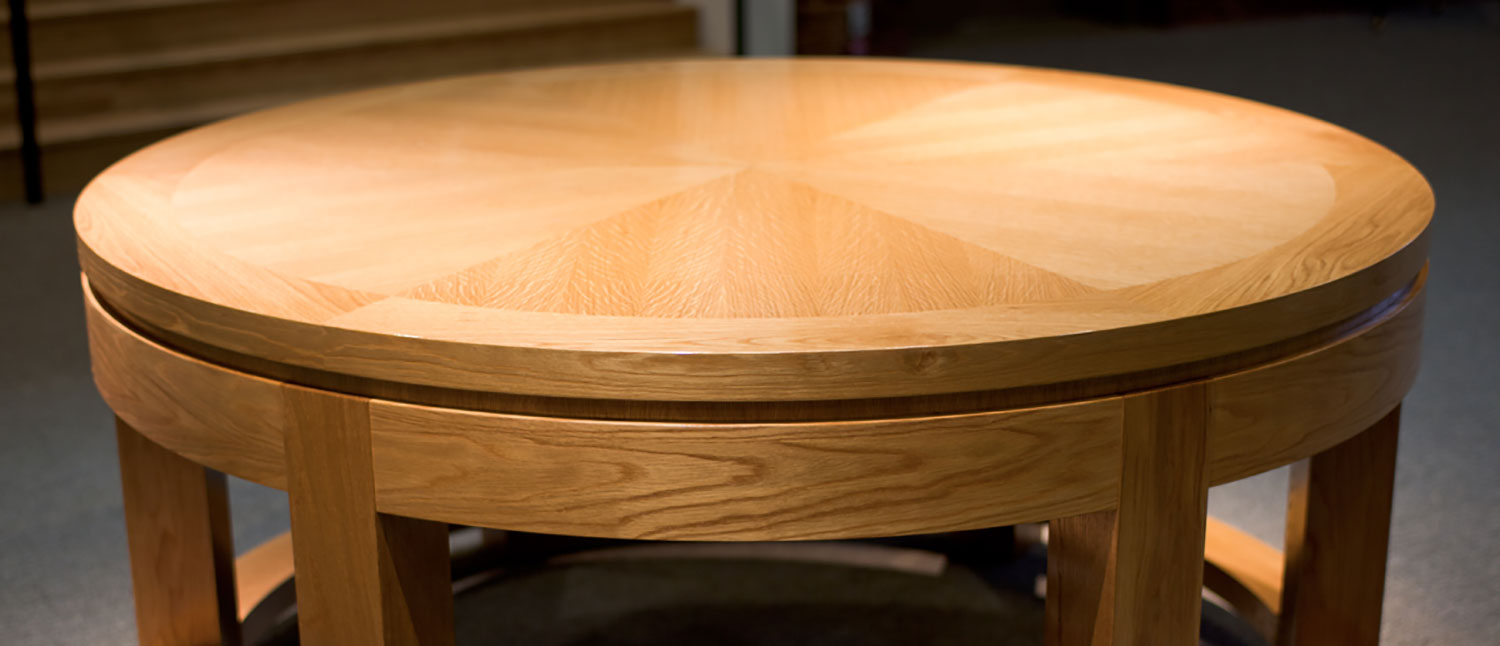 Renovation
Client: First Presbyterian
Raleigh
Frank Harmon Architect designed both the renovation of the First Presbyterian sanctuary as well as an addition for congregational gatherings and offices. Eidolon was brought in to accomplish several areas of need: 1) restoration of an turn of the century alter which we took apart piece-by-piece, cleaned, rejoined with new joinery, 2) redesign (by Eidolon) and new fabrication of the wooden oak base for the original marble baptismal font, along with designing and fabricating the lift for moving the font, and 3) fabricating a large, white oak reception/flower table of oak solids and veneers.
Why Choose Eidolon?
We believe in the work produced by our hands - as informed by decades of experience and continued discovery through practice. The integrity of structure, often unseen, is as essential to us as the beauty of each finished piece. We thrive on unique challenges and attention to quality is our measure, and our tradition.
Eidolon Designs has been creating work in our downtown Raleigh studio since 1984. We hand-build fine furniture, historic-to-modern millwork, and sculpture - for architects, designers, and individuals. While each design collaboration is unique, our goal is always the same: to integrate design, function, and artistry.
Find out how we can work together by giving us a call at 919-833-5117.