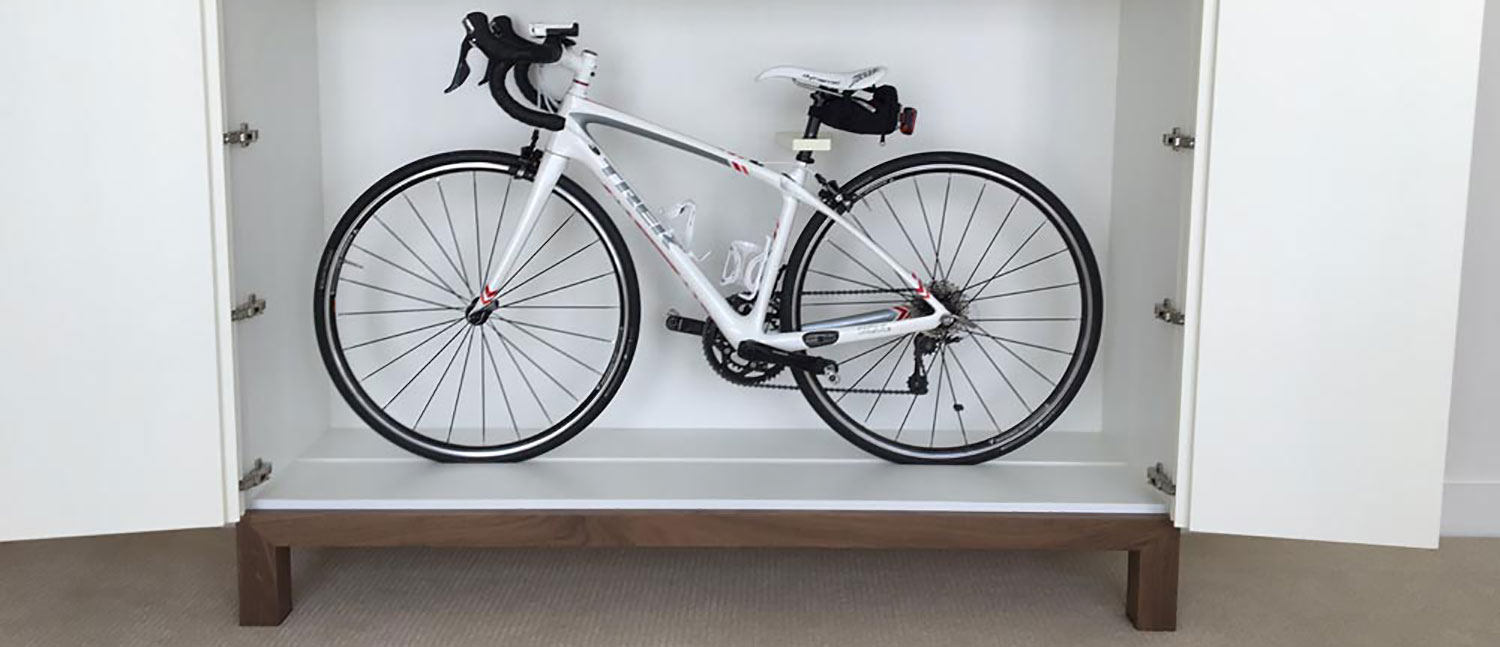 Bike Cabinet
Not only was this client discerning about her bike, but also its indoor storage. Designer Alison Steele laid the groundwork for this very clean design, and handed it over to Eidolon to do final articulations with the client. Solid walnut base, painted cabinet with minimal support system for the bike, integral finger pull opening, and solid surface top all combine for beautifully housing this beautiful bike which is ridden daily and handled with kid gloves.
Why Choose Eidolon?
We believe in the work produced by our hands - as informed by decades of experience and continued discovery through practice. The integrity of structure, often unseen, is as essential to us as the beauty of each finished piece. We thrive on unique challenges and attention to quality is our measure, and our tradition.
Eidolon Designs has been creating work in our downtown Raleigh studio since 1984. We hand-build fine furniture, historic-to-modern millwork, and sculpture - for architects, designers, and individuals. While each design collaboration is unique, our goal is always the same: to integrate design, function, and artistry.
Find out how we can work together by giving us a call at 919-833-5117.