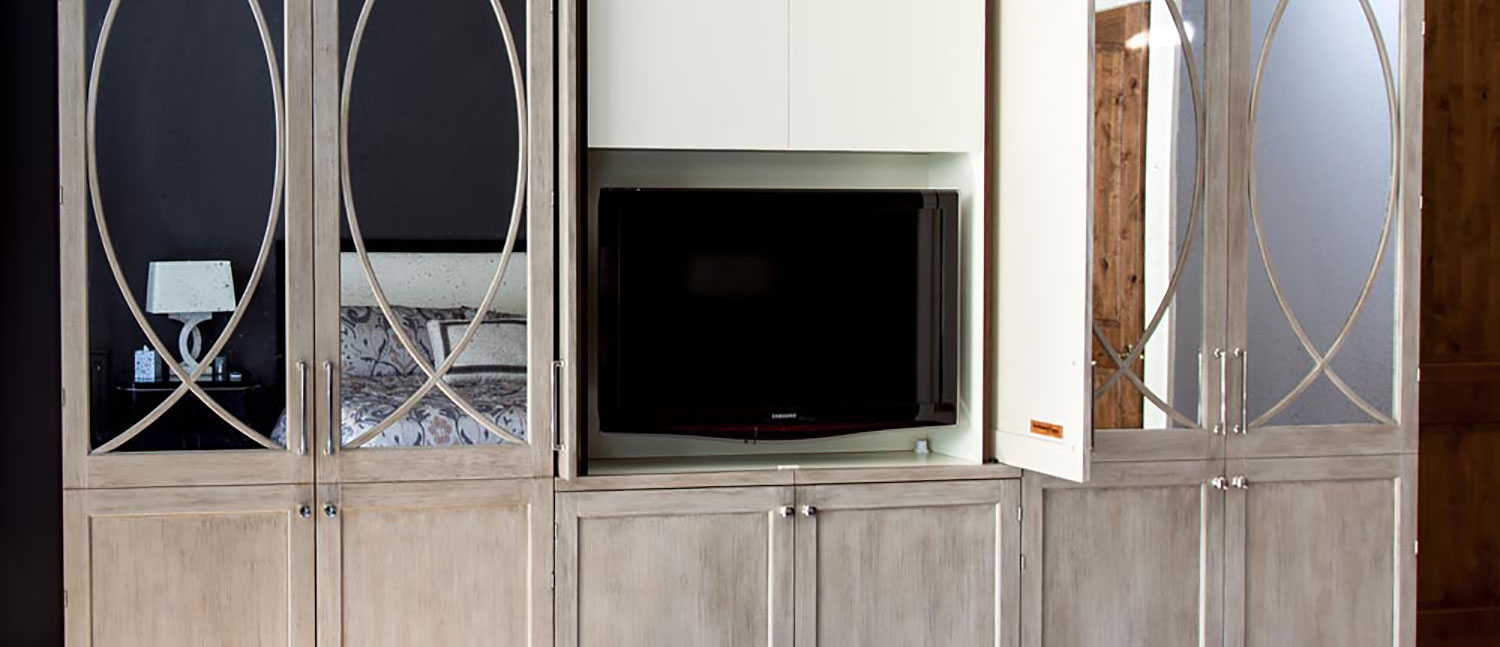 Giovanni Armoire
Cary
Design Lines, LTD defined the look, while interior layout was completely client driven. His and Her sides accommodate all manner of clothing, accessories and shoes, as well as a flat screen TV on an articulating arm with all ventilation and wire routing in place before delivery. Antique mirror glass on door exteriors have overlays created by an systematic templating process guaranteeing exact handmade duplication. Far left and far right doors have full length interior mirrors, adding weight requiring 6 hinge sets on each door.
Eidolon produced a multiple-step finish, and called in decorative finisher S.A. Johnson for the last glaze coat to produce a beautifully hand-finished exterior surface.
Why Choose Eidolon?
We believe in the work produced by our hands - as informed by decades of experience and continued discovery through practice. The integrity of structure, often unseen, is as essential to us as the beauty of each finished piece. We thrive on unique challenges and attention to quality is our measure, and our tradition.
Eidolon Designs has been creating work in our downtown Raleigh studio since 1984. We hand-build fine furniture, historic-to-modern millwork, and sculpture - for architects, designers, and individuals. While each design collaboration is unique, our goal is always the same: to integrate design, function, and artistry.
Find out how we can work together by giving us a call at 919-833-5117.