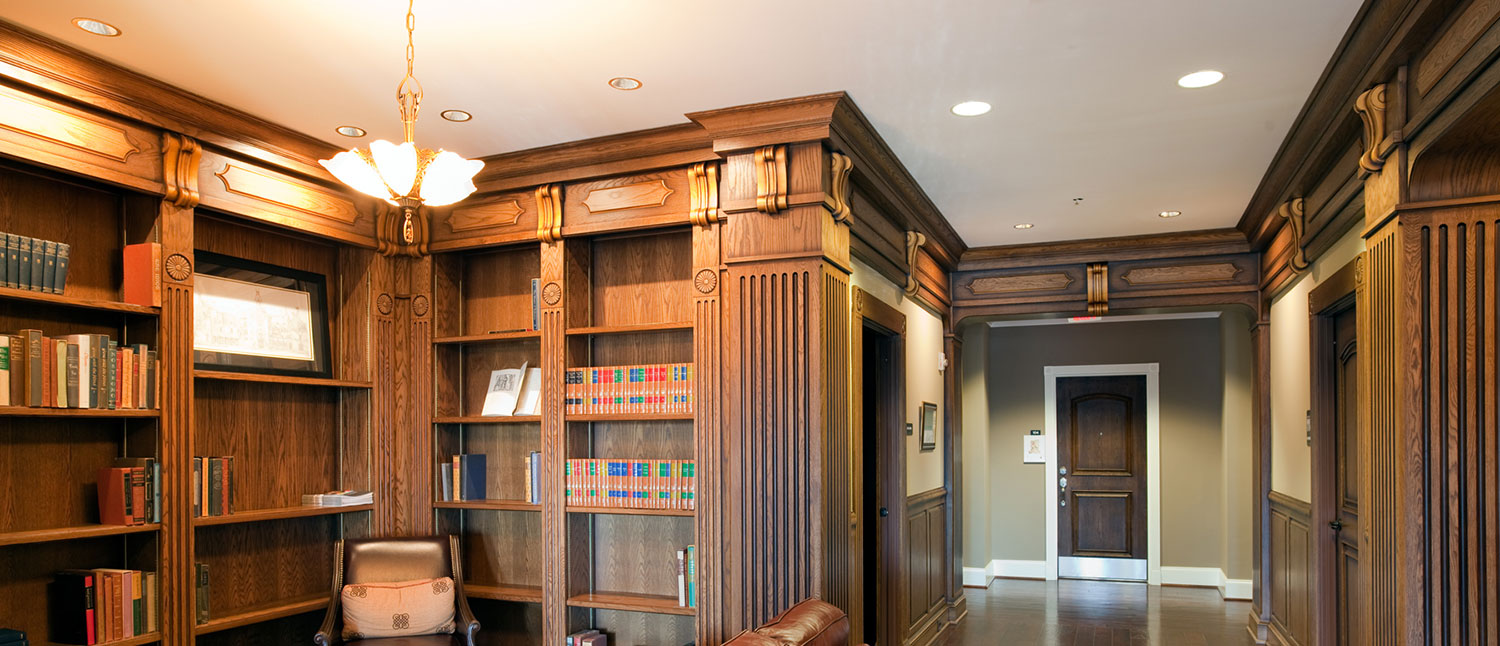 [cwp_photo_collage _builder_version="3.20.1″ num_image="4″ st_src_one="http://eidolondesigns.com/wp-content/uploads/2018/03/AR_Banbury_01.jpg" st_src_two="http://eidolondesigns.com/wp-content/uploads/2020/09/Sall-Residence-Detail-19-Final.jpg" st_src_three="http://eidolondesigns.com/wp-content/uploads/2020/09/Sall-Residence-Detail-15-Laundry-Final.jpg" st_src_four="http://eidolondesigns.com/wp-content/uploads/2020/09/Sall-Residence-Detail-08-Living-Room-Final.jpg" src_one_h_pos="33%" src_one_v_pos="80%" /]
Condo Lobby & Entrance
Client: Bloomsbury Estates
Raleigh
With meticulous detailing both inside and out, interiors boast the elegance of intricate moldings, ornate fireplace mantels, and solid wood cabinetry. The lobby features a library, fireplace, and billiards room. All millwork is stained, glazed, and hand-rubbed white oak for an aged appearance. All fabrication, finish and installation was specified by architect David Bryson. The entrance door is crafted of white oak solids and veneers and finished on exterior with oil-based door spar varnish. Leaded glass by Mark Gill Studios, and door pulls by Creative Machining.
Why Choose Eidolon?
We believe in the work produced by our hands - as informed by decades of experience and continued discovery through practice. The integrity of structure, often unseen, is as essential to us as the beauty of each finished piece. We thrive on unique challenges and attention to quality is our measure, and our tradition.
Eidolon Designs has been creating work in our downtown Raleigh studio since 1984. We hand-build fine furniture, historic-to-modern millwork, and sculpture - for architects, designers, and individuals. While each design collaboration is unique, our goal is always the same: to integrate design, function, and artistry.
Find out how we can work together by giving us a call at 919-833-5117.